Batterista, insegnante, autore e produttore, Teo Marchese si avvicina alla musica durante il liceo.
Inizia come batterista rock suonando in un paio di band, per poi diplomarsi al Cpm di Milano.
In seguito inizia ad ampliare i suoi orizzonti musicali passando dal funk alla salsa per arrivare alla musica africana per la quale sente una forte attrazione. Studia le origini di ogni genere musicale e suona live con varie formazioni ed artisti, fino ad iniziare ad occuparsi di arrangiamenti e a suonare altri strumenti, come il piano, la chitarra e il basso.Diventa insegnante di batteria in varie scuole di musica ed in seguito collabora con un musicoterapeuta occupandosi di laboratori ritmici per bambini.
L'esperienza e' estremamente coinvolgente perché lo porta a vivere la musica in maniera sempre più vicina alla natura dell'uomo dove tutto, da una sedia ad una matita, può diventare strumento.
Inizia quindi a sviluppare un suo metodo di insegnamento che si basa sul movimento del corpo e dello " spirito" per produrre suono ed emozioni.
Diventa socio dello studio di registrazione Cavò Studio (www.cavostudio.com) per il quale si occupa degli arrangiamenti e della produzione artistica.
Dopo poco col socio Paolo Filippi apre due etichette discografiche: una prettamente jazz (www.doublestroke.it) anche se con lo sguardo il piu' possibile verso il futuro e una (www.tubejamrecords.com) che non si pone limiti, dal rock alla world music.
Da 4 anni collabora con ila (cantautrice) (www.ilamusic.it) grazie alla quale capisce profondamente il senso di suonare per e con qualcuno che ha un messaggio da dare.
In questo cammino musicale Teo scopre anche il suo lato creativo attivo ed inizia a comporre, facendo nascere (insieme ad ila) il progetto elettro/etnico 2Hez (www.myspace.com/2hez), del quale è uscito un concept album dal titolo "13.0.0.0.0"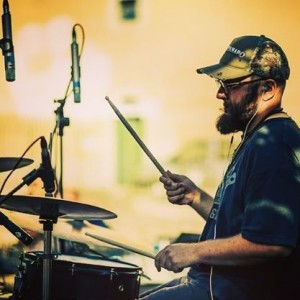 BIOGRAFIA
BATTERISTA
In studio

Flabby -"Anything can Happen"
Robi Zonca -"So Good"
The Rusties -"Wild Dogs"
Ila- "Little World"
Ila – "va tutto bene"
Ila – "Malditesta"
2Hez – "13.0.0.0.0"
Adela Ramos – "Increible"
Alberto Masone – "X-synphony"
Alessandro Ducoli – "Brumantica"
Degeneration beat – " Tribute to Jack kerouac"
Sinigaglia,Tavolazzi,Fedrigotti – "Sette veli intorno al re "
Kamakiriad -"If u don't like it the exit is right there "
Fabio Valenti – "Pantelleria"
cerveza – "I sogni son desideri "
cerveza – "John Doe "
Cerveza – "Stanotte"
Stinky Puppets – "Stinky Puppets "
Live sessions
Flabby (lounge)
Airys (electro pop )
Morris Albert (songwriter)
Robi  Zonca (blues)
Sonido latino (salsa-timba)
Six Blinded Eyes (house funk)
kamakiriad (electro funk)
Henry Gaye (r'n'b)
Mystic Mile (blues rock)
Jamana' (reggae)
Daniel Duarte swing project (big band)
Z-80 (new metal)
Alessandro Mancuso "Generazione -x" (theatrical performance)
Tonino Carotone (2005 italian tour)
Ila (songwriter)
Nestor Savadogo (burkina faso songwriter)
Smoking Presidents (electronic dance)
PRODUZIONI
Double Stroke Records

–Mauro Negri "Line up" con Paolo Birro ,Furio di castri , Fabrizio Sferra
– Alessandro Ducoli "Brumantica " con Ares Tavolazzi, Ellade Bandini, Alessandro Galati , Fabrizio Bosso , Sandro Gibellini
– Filippo Castellazzi "Chiaroscuro" con Tino Tracanna e Roberto Capelli
– Barbara Casini ,Alessandro Galati, Pietro Tomolo " Angoli Confusi "
– Israel Varela "Tijuana Portrait"
-Israel Varela "Border people"
– Mowgli "Punto di fuga"
Tube Jam Records

-Ila "Little World"
-The Rusties "Wild Dogs"
-The Rusties "Move along "
– ila "va tutto bene"
– 2Hez "13.0.0.0.0."
– Rusties "Move Along"
– George Merk "X"
ARRANGIATORE
-2hez "13.0.0.0.0"
– Guido "Guido"
– Ila "Little World"
Insegnamento
– Membro dal 2008 del teacher Integration Program sviluppato dalla Hudson Music per coinvoglere insegnanti di tutto il mondo in un progetto di scambi e relazioni al fine di sviluppare la didattica dello strumento.
– Poco dopo entra nella teacher Spotlight
– Tiene seminari negli asili e nelle scuole primarie per insegnare ai bambini attraverso le percussioni a relazionarsi con le altre persone e a costruire un rapporto con il "gruppo "
– Dal 2008 inizia a lavorare nell'ambito della musicoterapia riabilitativa
nel 2009.